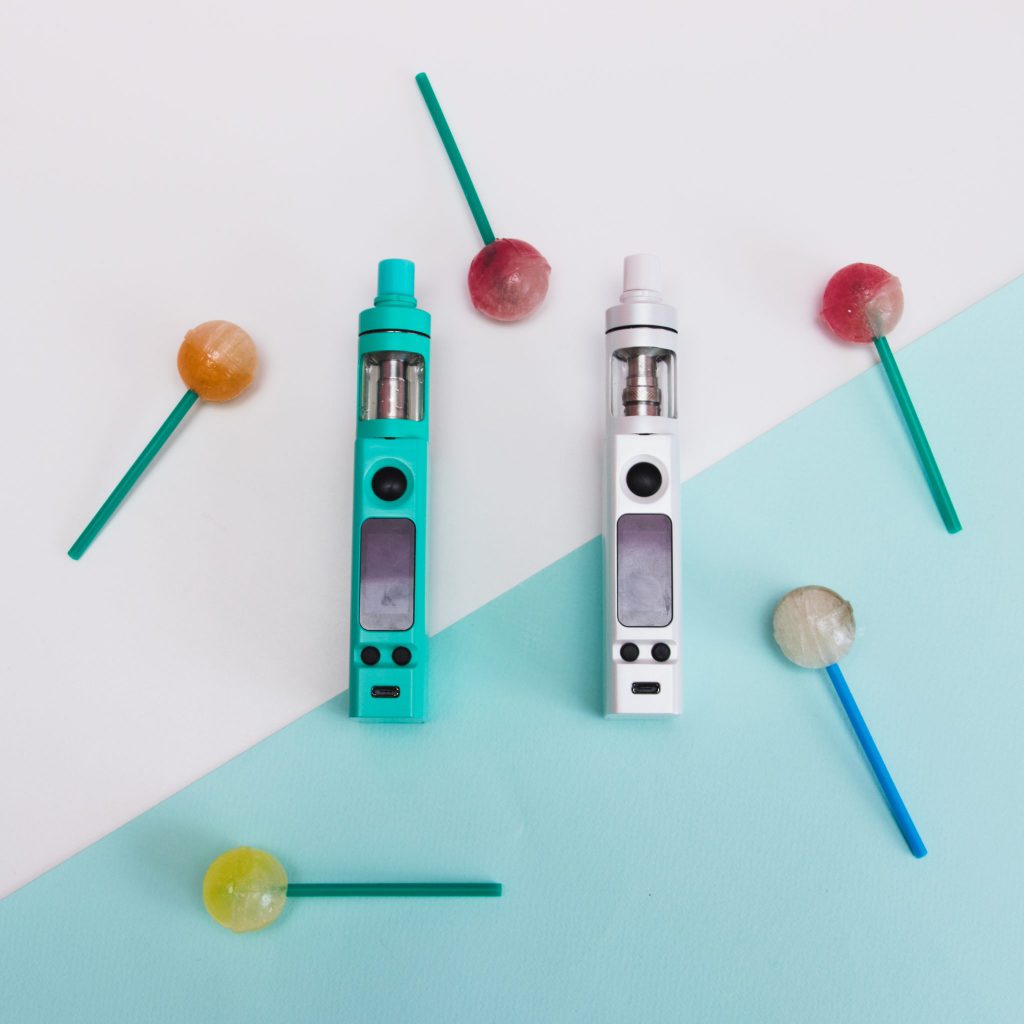 This product contains nicotine. Nicotine is an addictive chemical.
Candy King e-juice is rising to popularity as one of the best vape products on the market. These vape liquids are ideal for anyone who wants to satisfy their sweet tooth with a memorable flavor from their childhood. Based right here in the United States, Candy King makes their sweet e-liquids with familiar tastes any candy enthusiast is sure to love. Satisfy candy cravings without all the calories by choosing one of these iconic flavors that will teleport you back in time, even when you're on a diet.
Candy King e-liquid is made with premium ingredients to ensure a flavor that's as true as possible to its inspiration. Speaking of inspiration, this brand gets theirs from some of the most popular types of candy ever made, so they're never short on creative new combinations. There's always something new to try, so you may want to make the switch to Candy King today and give yourself plenty of opportunities to taste them all.
Sweeten Your Vaping Experience with Candy King E-Juice 
What's your go-to candy, or even your favorite sweet flavor in general? Whatever you're thinking of, there's a great chance you can find something just like it in a Candy King e-liquid. Every one of their great flavors is available in a 100ml plastic squeeze bottle that makes it easy to drip with precision and fill your tank. Their flavors are expertly balanced in a mixture of 80% vegetable glycerin (VG) and 20% propylene glycol (PG).
Enjoy A Quality Found in No Other Vape Juice
Candy King's consistent combination of VG and PG helps deliver a satisfying puff to go along with all of that tasty flavor. People who love Candy King e-liquid report that it gives them just the right amount of thickness for a full hit while still being nice and smooth. The full flavor of sugary candy goodness is evident upon both inhale and exhale, and everything in between is silky for the throat. The result is a feeling that people say kicks cravings to the curb as they produce bigger, puffier clouds.
Buy Quality Candy King E-Juice at The Smoking Buddha
Candy King is onto something great with their sweet vape juice, and that kind of innovation almost always leads to imitators. Don't be fooled by a knockoff product or something that's been cut and diluted! Some local e-liquid dealers are in a hurry to make a quick dollar by selling products of inferior quality, and government agencies are still working to keep up with new regulations.
Here at The Smoking Buddha, we're completely committed to selling only authentic e-juice products that have been carefully vetted by our experienced staff. In other words, when you buy from us, you can expect to get something that represents the finest quality available in the vaping industry. We always put our customers first by going above and beyond to supply the best e-liquid available, and we're willing to stake our reputation on that.
Our E-Juice Prices Don't Break The Bank
Just because you're getting premium e-liquid from Candy King, it doesn't mean you should have to pay an arm and a leg for it. Our store at The Smoking Buddha is stocked with all the best vape products we can find, and we buy them in large quantities so we can pass the savings on to you. Shop our entire selection to find the best e-juice prices available, no matter which brand you end up buying.
If you're having trouble making up your mind, you can contact our experienced staff to get answers to all of your questions about our e-liquid. We look forward to hearing from you!