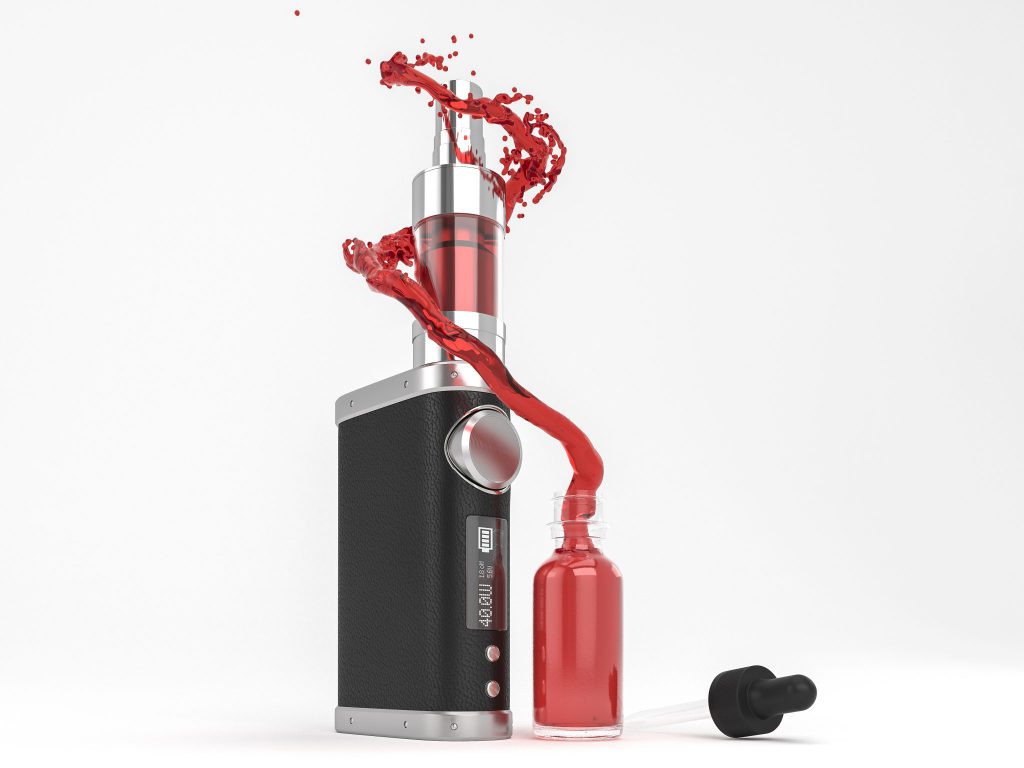 This product contains nicotine. Nicotine is an addictive chemical.
Ritual is one of the best brands in vaping– even their name is a hint at how much they love the entire process behind this hobby. After all, vaping, and even preparing to vape, is a ritual for many people, it's something they enjoy as a regular part of their day. There's the process of building your custom vape mods and kits, adding coils, wicking, and adding your e-liquid.
Some people make a ritual out of filling their tanks or dripping e-liquid. You can make your own custom blends by mixing a few drops of one vape juice with a quick squeeze of another. Even the shopping for new e-juice and trying new flavors until you find your perfect taste can be part of the ritual. Of course, most people's favorite part of the vaping ritual is simply inhaling, exhaling, and enjoying.
The people behind Ritual e-juice understand that as well as anyone. They carefully design their products to make your vaping process more enjoyable, and they've achieved excellence by refining their methods over time. They're fully committed to the practice of mixing craft flavors that are thoughtfully blended for both taste and effects. They even age Ritual e-liquid in high-grade stainless steel to bring out the flavors for a superior experience.
Ritual E-Juice Has Strengths & Flavors for Everyone
Ritual makes their e-liquid in a variety of flavors, and each one of them offers its own satisfying twist on a sweet experience. Some of their Craft Vapor Liquid blends even include subtle notes of a secret flavor that will keep you guessing. Every time it hits your tongue, you'll be excited as your mind races to recall exactly where you've tasted something like that before. Other blends are more straightforward, but the combinations of creamy goodness and sugary candy flavor will still keep you satisfied time after time.
In addition to the rich assortment of flavor options, you can purchase Ritual e-juice in a variety of sizes and strengths. The bottles come in either 60ml or 120ml options, and it's hard to recommend one over the other. On the one hand, smaller bottles mean you can try more options, but you might not want to run out of this sweet nectar. Choose either size in any of the following nicotine strengths:
Why Buy Authorized Ritual E-Juice?
The e-liquid and vape juice industry is starting to become more closely regulated thanks to labeling and safety concerns, but there are still a few questionable brands out there. It's important to consider the safety implications of your e-juice, and one of the most crucial buying decisions you can make is to choose a reliable brand, like Ritual vape liquid. They work with a network of authorized vendors to help keep the sale of their product safe, legal, and responsible.
When you purchase your Ritual vape juice from an authorized retailer, you can be confident that you're getting the product as the manufacturer intended it. Authorized dealers will sell you pure Ritual e-juice, not knockoffs or tainted products. When you can rest assured that you're getting the cleanest, highest-quality Craft Vapor Liquid on the market, all you have to worry about is picking out the best flavor.r.
Buy Ritual E-Juice At The Smoking Buddha
Here at The Smoking Buddha, we're proud to offer premium vape liquid from the best brands on the market, including Ritual. Our selection of e-liquid is second to none, and just about anyone will be able to find a flavor they love. Shop our selection in store today, or contact us online to learn more about all of our options.